Chunked chicken breast pan seared in our sugar free teriyaki sauce, served with a side of rice, and hand sliced bell peppers.
Cal: 386, 36P, 32C, 12F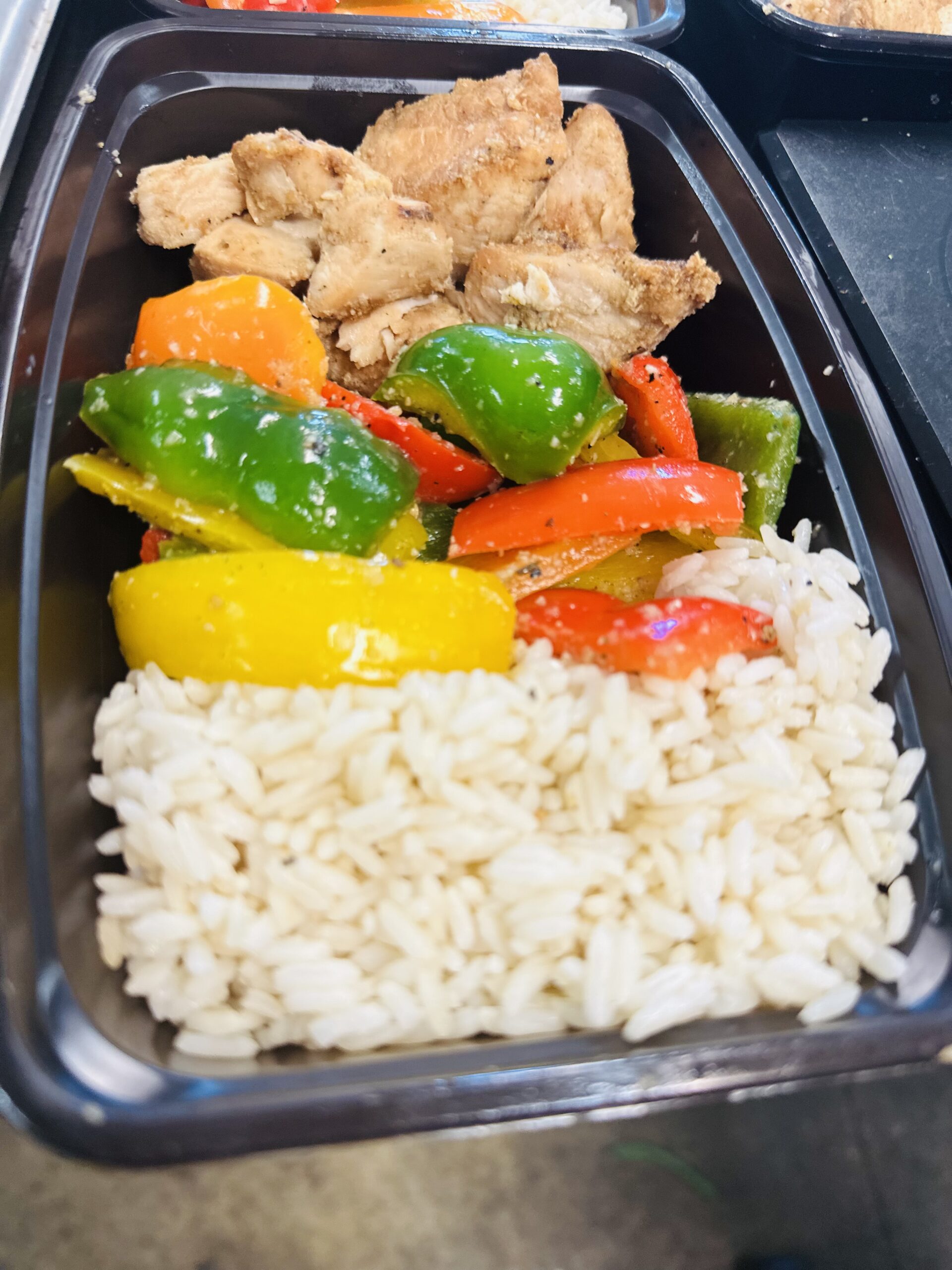 Please see staff after you have submitted payment and present your order confirmation. They will pull your meal from the freezer for you.