We know it can be tough to eat nutritious, portioned and tastefully made meals when other less nutritious options seem so much easier. At Proper Prep, we've simplified eating fresh, nutritious, portioned and properly prepared meals, so you or your family can easily enjoy good food and focus on what's ahead of you.
I am Brian Likins, the founder of Proper Prep. I was born and raised in Opelika, Alabama and loved playing football and soccer for The Dawgs. If someone would have told me Proper Prep would be a thriving business years ago, I wouldn't have believed them.
In 2018, I had reached 240 lbs and really wanted to lose weight and be a healthier version of myself. This is where my fitness and nutrition journey began. In the early days, I was only cooking prepared meals for my friend David, an avid runner, and myself. Each week, I'd prepare the next seven days worth of meals for us. For 365 days, we ate nothing but chicken with rice and green beans, and bunless burgers with sweet potatoes and broccoli. Today, Proper Prep's Bunless Burgers are one of our most popular menu items!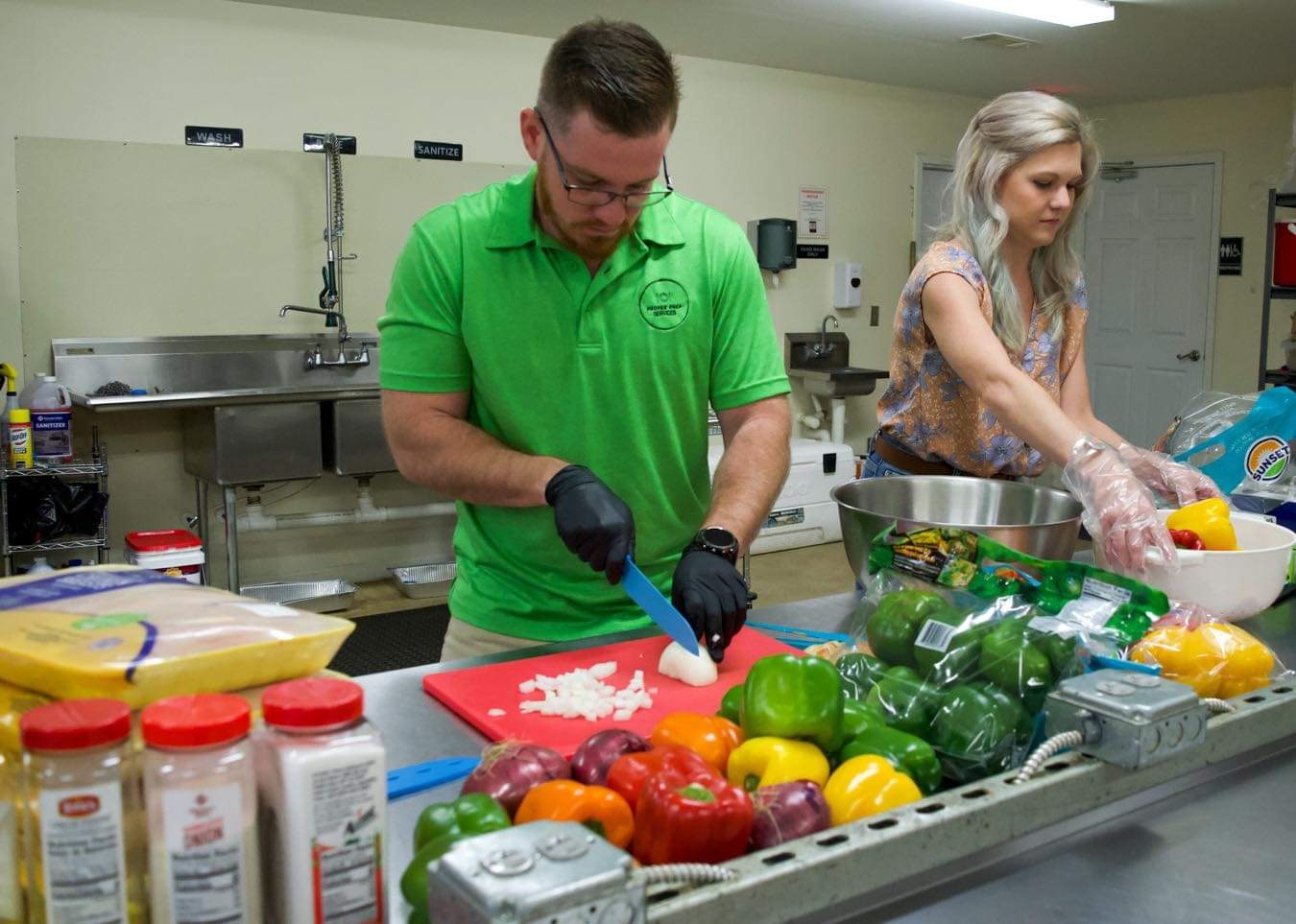 In the first 8-9 months of meal preparation, I went from 240 lbs all the way down to 178 lbs! At that point one more person joined our collective who has since become a great friend. At the end of the third year of doing this, meal prepping had grown too big to continue to operate from my home with the help of family, friends and my all-star wife, Melody. Understandably, at this point, Melody wanted this growing business out of our home so she could "have her kitchen back!"
We also felt God really pushing us in the direction of opening this up to more people, which is a crazy story in the first place that I love to share. We decided to go public and hoped to be able to cook for 15 people. We were apprehensive if the community would even be interested in something like this, but the community proved us wrong! We are now pushing out 600-700 meals a week and plan to continue to grow, taking on more clients than ever.
We want to thank our dedicated staff for helping Proper Prep grow to where it currently is right now and for giving us so much hope for future success. Without this team, none of this would be possible. We also want to thank our hometown for showing us so much support.. Here's to many more healthy years!
What sets us apart from similar companies? Simply stated, we cook as fresh and nutritious as possible and pay attention to details. Our clients aren't eating meals made weeks in advance and kept frozen, leaving room for items to become stale and lose their flavor. The vast majority of our veggies are fresh, with most purchased at local farmer's markets. Our chicken is hand-trimmed, so we're able to serve the best quality cuts. Our burger patties are made with precision and care from trained cooks. Our veggies are chopped, sliced and diced with accuracy and cleanliness. Rest assured, we are not serving canned meat or veggies here at Proper Prep.
This all started with health and nutrition in mind and we plan to keep fresh, nutritious, clean foods at the forefront of our business model, so we and our clients are consuming the best of the best!
The Primary Business of Proper Prep Consists of the Follow Core Values:
Integrity
Loyalty
Accountability
Honesty
Compassion
Humility