Our juicy chicken breast perfectly seasoned served with a side of rice, seasoned black beans, then topped off with our house made red sauce and cheese.
Cal: 455, P: 40, C: 47, F: 11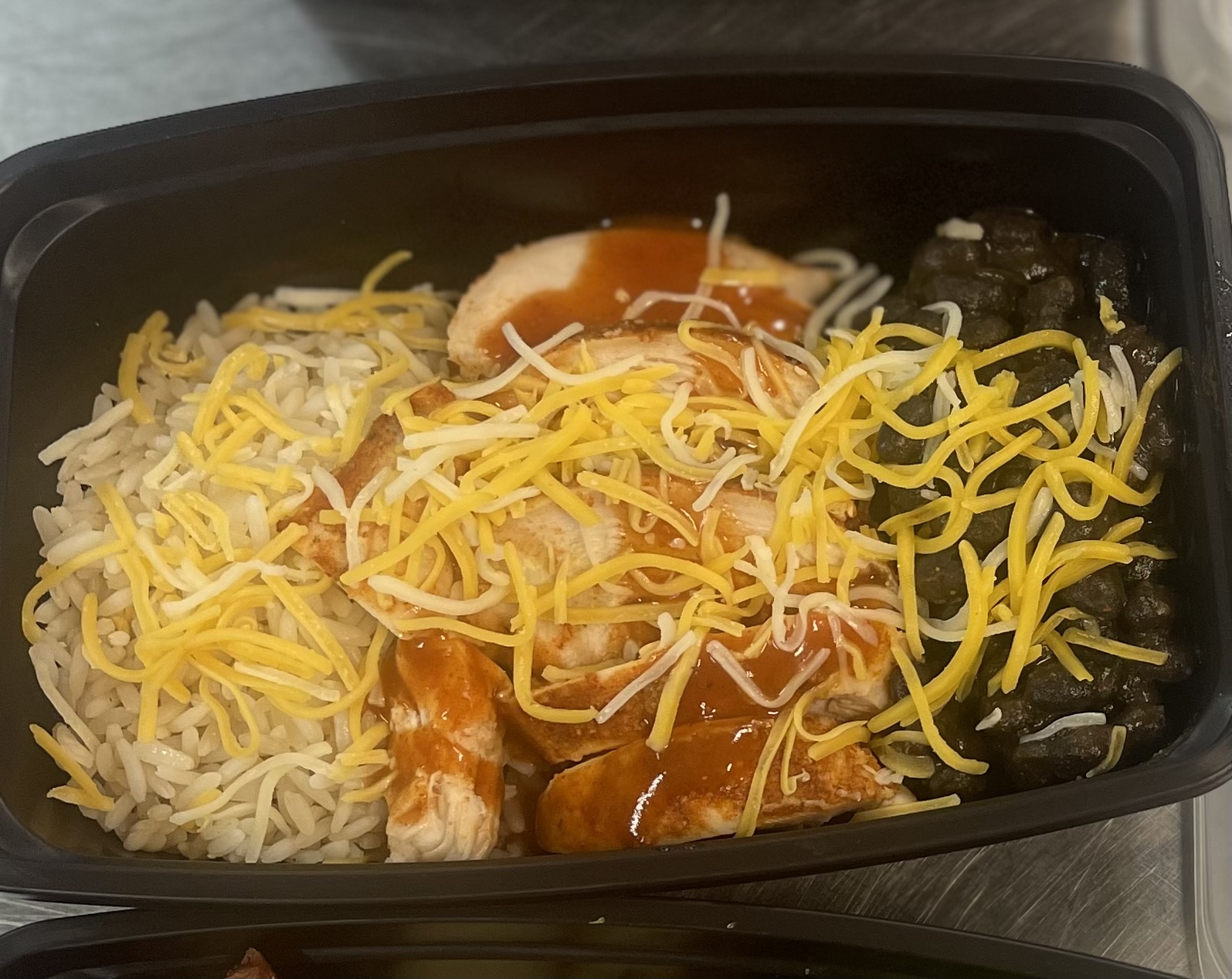 Please see staff after you have submitted payment and present your order confirmation. They will pull your meal from the freezer for you.