This is the meal from the very beginning! Our 90/10 handmade burger patty, topped with cheese, served with a side of ranch roasted red potatoes, and broccoli!
Cal: 430 P: 34, C: 20, F: 23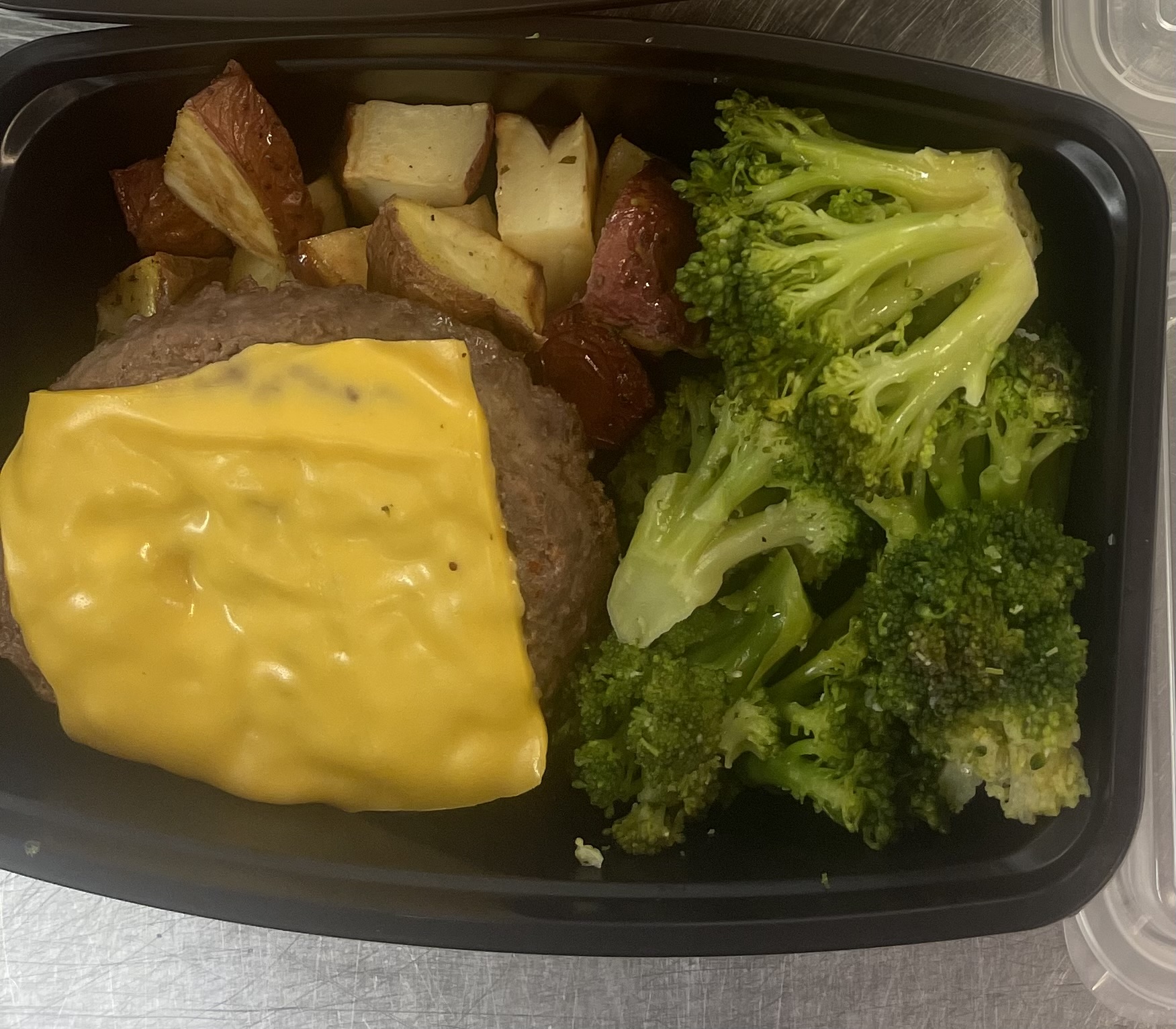 Please see staff after you have submitted payment and present your order confirmation. They will pull your meal from the freezer for you.