Asian Beef N' Broccoli Bowl
Seasoned beef, roasted broccoli and rice (a customer favorite)!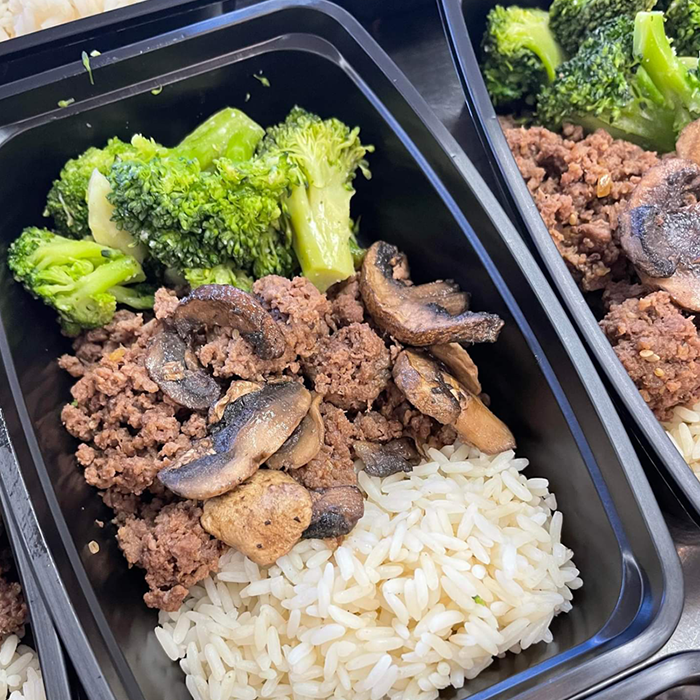 To ensure there is no cross contamination, we always prep and package any type of seafood last. We also keep seafood products separate until we have packaged and safely stored all other food in a cooler.